7075 aluminum sheet is a commonly used grade in the 7xxx aluminum alloys. Zinc is its main alloying element. The addition of magnesium to the alloy containing 3%-7.5% zinc can form MgZn2 with a significant strengthening effect, so that the heat treatment effect of 7075 aluminum is far better than that of the aluminum-zinc binary alloy.
Aluminum plate 7075 is used to manufacture a variety of structural parts, especially aerospace structural parts. It is the most widely used high-strength aluminum alloy today, ranging from the front fuselage truss of the C919 large aircraft to the mobile phone casing. What are aluminum 7075 material properties?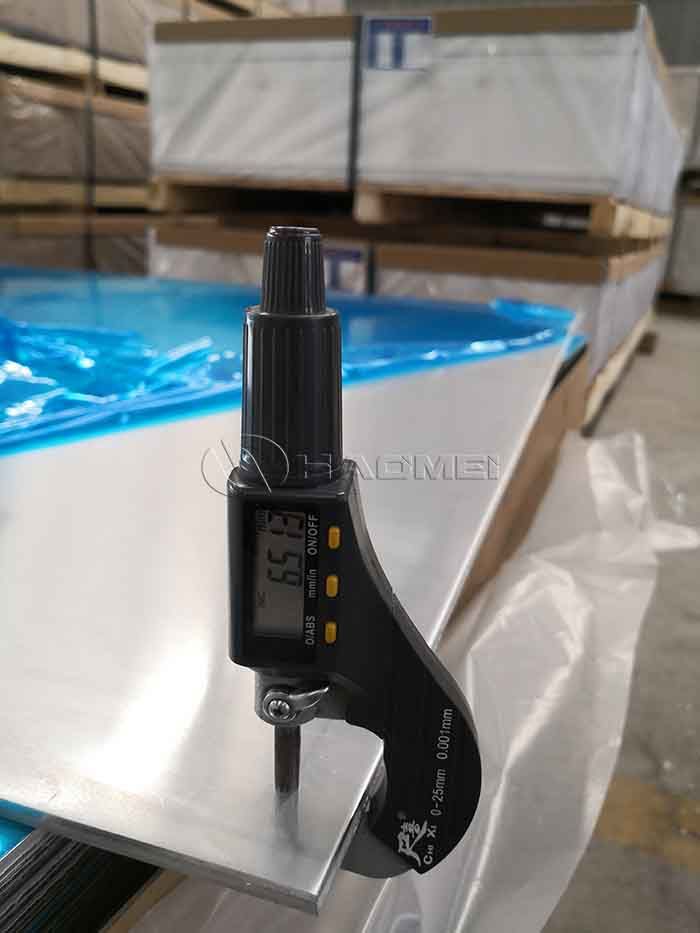 It is available in various heat treatment tempers: T6, T73, T76, T77. Through a large number of experimental data and theoretical analysis, on the basis of 7075-T6, the aging heat treatment process was used to successfully develop 7075-T73, which is resistant to stress corrosion. Although this material sacrifices part of its static strength, its corrosion resistance has been significantly improved.
Later, 7075-T76 was further developed, which not only obtained stronger corrosion resistance, but also sacrificed a lower static strength than 7075-T73, which improved the comprehensive properties of aluminum alloy materials and became the best corrosion-resistant aluminum alloy.
7075 alloy can be resistance welded, and the long-term working temperature of the workpiece is less than or equal to 125℃. For incomplete annealing of materials or workpieces, the specification is 290°C~320°C, and after holding for 2h~4h, it is air cooled. Complete annealing specification is (390~430)℃/(0.5~1.5)h and it should be cooled down to ≤200℃ with a cooling rate not greater than 30℃/h.
The solution treatment temperature of 7075 alloy sheet is 460℃~490℃, and the treatment temperature of aluminum sheet should be close to the lower limit, and the number of repeated treatments should not be more than 2 times, so as to prevent alloy elements from diffusing through the aluminum clad layer and reducing the corrosion resistance of the material.
AA7075 composition
| | | | | | | | | | | |
| --- | --- | --- | --- | --- | --- | --- | --- | --- | --- | --- |
| Alloy | Si | Fe | Cu | Mn | Mg | Cr | Zn | Zr | Ti | Standard |
| 7075 | 0.40 | 0.50 | 1.2-2.0 | 0.30 | 2.1-2.9 | 0.18-0.28 | 5.1-6.1 | - | 0.20 | GB/AMS/EN |