7075 is a typical alloy in aircraft aluminum sheet group. In comparison to common aluminum alloys, aircraft aluminum has higher requirements for strength, hardness, toughness, fatigue resistance and plasticity. 7075 is an Al-Zn-Mg-Cu alloy featured by ultra-high strength. It's also a deformed alloy with excellent mechanical and processing properties, good plasticity after solution treatment, and outstanding heat treatment strengthening effect. In particular, it shows prominent hardness and toughness below the temperature of 150°C (or even higher), which is enough for aircraft materials. It is an ideal structural material.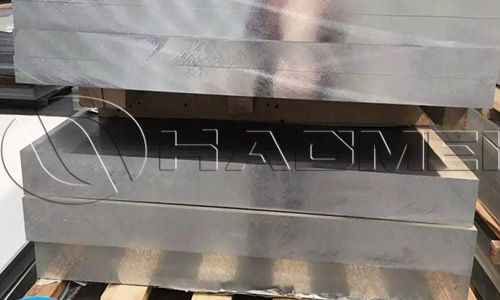 7075 aircraft aluminum finds its applications in aeroplane structures and wing panels. Hard, wear resistant and good for drilling, 7075 is applied to planes to make them lighter, faster and more energy-saving. Aluminium structures are high in specific strength, convenient in processing and low in cost. It even contributes to the invisible technology in aircraft building. Future developments in new generations of aircraft pose higher requirements in flight speed improvement, structural weight reduction and stealth. This indicates a tendency of raw material properties towards higher specific strength, higher specific rigidity, better damage tolerance performance, lower manufacturing cost and improved structural integration.
  Because 7075 and other aviation aluminum plates are light in weight and have significant lightweight effects, they have replaced steel and occupy the current leading position in aviation materials. Aerospace equipment has high requirements for aluminum plates, and is an important high-end application market for aluminum alloy plates. 7075 aircraft aluminum sheet is currently applied in wing surface long trusses, upper and lower edge bars of wing spars, fuselage long trusses, seat slide rails, keel beams, side frames, main floor stringers, etc. With rapid scientific progress, it will play an even bigger role in aircraft making in the future.