On March 15th, 2021, Haomei shipped a batch of aircraft grade aluminum sheet of 2024 alloy to a new client from America.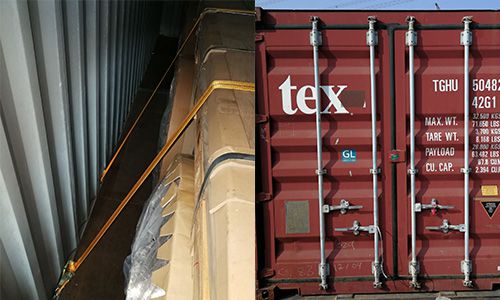 We received a new inquiry on the eve of the new year, and our sales manager contacted the client immediately. The client had been ordering from another supplier, but he could not bear poorer and poorer quality in recent years, and he decided to find a new one, which gave us a good chance. After rounds of communication, he placed an order for 2024 aluminum sheet of 30 tons, and promised to order more in the future.
  2024 aluminum plate is a typical hard aluminum alloy used in aerospace industry. Containing copper and magnesium, it has good forming properties in hot, annealed and newly quenched states, and the heat treatment strengthening effect is significant, but the heat treatment process requirements are strict. Its poor corrosion resistance can be improved by being covered with a layer of pure aluminium. Although poor welding performance restricts its processing methods, this can be replaced by using rivets. Up to now, 2024 aircraft grade aluminum sheet has been widely used in aircraft structures (skins, skeletons, ribs, bulkheads, etc.), missile components, truck hubs, propeller components and various other structural parts.